NOT A LOT OF PEOPLE KNOW THAT
By Paul Homewood
The slowly sinking 'Le Zouave' statue, often used as a marker for the level of the Seine.
https://uk.finance.yahoo.com/news/photos-paris-drowning-epic-floods-194025062.html
Fortunately, river levels on the Seine now appear to be receding. The Telegraph report that they peaked at 6.10 meters early this morning, the highest for three decades.
The "Le Zouave" statue next to the Pont de l'Alma is a good comparator for earlier floods, and this one was certainly well down on the infamous flood of 1910:
Pont de l'Alma
http://historic-cities.huji.ac.il/france/paris/photos/flood/flood_1910_paris.html
You can just make out the head of the statue next to the central arch.
The BBC provide this useful picture: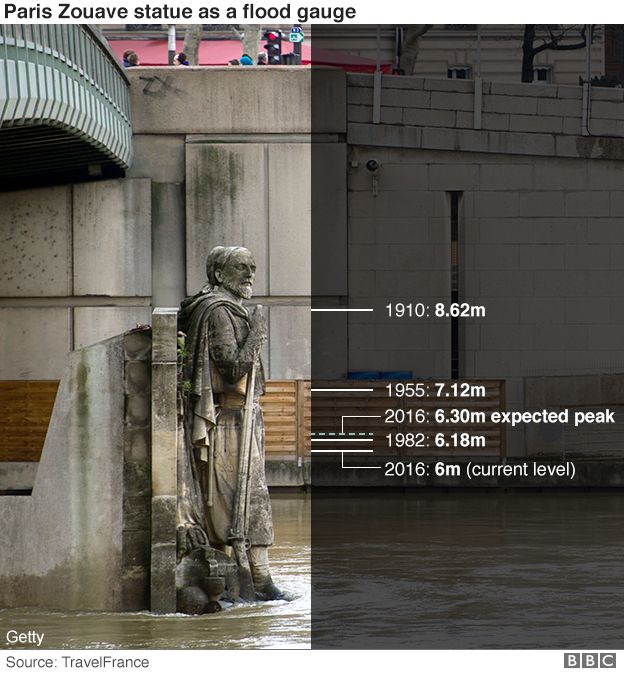 http://www.bbc.co.uk/news/world-europe-36441322
As mentioned above, the current event did not quite reach the expected level of 6.30.
According to Wikipedia:
The bridge serves as a measuring instrument for water levels in times of flooding on the Seine: access to the footpaths by the river embankments usually is…
View original post 639 more words